Aviation EU ETS beyond 2016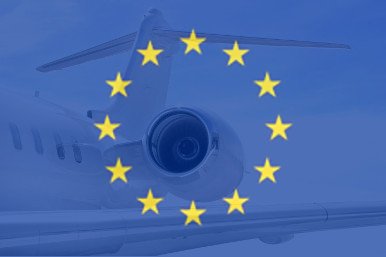 It's time again to prepare your emissions report for Aviation EU ETS compliance or, at least, check whether your flight department is exempt from the reporting and surrendering obligations in relation to the previous calendar year.
But until recently, it was not sure whether your emissions report for 2017 must also include extra-European flights (that are flights between the EEA* and third countries) as the derogation from full scope (as codified in EU Regulation 421/2014) only lasted until 2016.
Fortunately, we have now more certainty about the geographical scope of the EU ETS beyond 2016 until 2023 thanks to Regulation (EU) 2017/2392 which came into force on 29 December 2017. The European Commission has also issued on its website Frequently Asked Questions on Regulation (EU) 2017/2392 amending the EU Emissions Trading System for aviation (January 2018).
What's New and What Stays?
The most important elements of Regulation (EU) 2017/2392 are the following:
Prolongation of the reduced EU ETS scope until 2023. This means, participating aircraft operators continue to report emissions and surrender emission allowances for intra-European flights only (see below Refresher: What flights are covered under the reduced EU ETS scope?)
Prolongation of the exemption of non-commercial operators with total annual emissions from all Annex 1 flights below 1,000 t CO2 until 2030. The exemption for commercial operators also remains untouched. Read our blog article Are you Exempt from EU ETS? for more information and to determine your exemption status.
Commercial operators with less than 3,000 t CO2 emissions from intra-European flights are now eligible to use the simplified procedure. In particular, this is relevant for commercial operators which emissions from all Annex 1 flights remain above 25,000 t CO2.
The number of emission allowances allocated free of charge (if any) remains the same until 2020. From 2021 onwards, the number of free emission allowances will be reduced annually in line with the linear reduction factor applicable to all other sectors in the EU ETS. Furthermore, aircraft operator continue to be allowed to use for compliance both European Union Allowances (EUA's) and European Union Aviation Allowances (EUAA's).
(Most likely) from 2021 onwards, the reduced EU ETS scope will extend to flights from the EEA to Switzerland. By contrast, flights from Switzerland to EEA will be covered by the Swiss ETS.
Refresher: What Flights are Covered under the Reduced EU ETS Scope?
The reduced EU ETS scope includes:
flights between airports in the EEA (including Ceuta, Melilla, Aland Islands, Jan Mayen and Gibraltar)
flights between airports in the

same

outermost region (Canary Islands, French Guiana, Guadeloupe, Martinique, Mayotte, Reunion, Saint-Martin, Azores, Madeira)
* The European Economic Area (EEA) consists of 28 EU member states, Norway, Iceland and Liechtenstein. The European Union consists of Austria, Belgium, Bulgaria, Croatia, Cyprus, Czech Republic, Denmark, Estonia, Finland, France, Germany, Greece, Hungary, Ireland, Italy, Latvia, Lithuania, Luxembourg, Malta, Netherlands, Poland, Portugal, Romania, Slovakia, Slovenia, Spain, Sweden and the UK.